There was a rather large thunderstorm today in Chicago. Luckily I was on my way home and never had to venture out into the rain....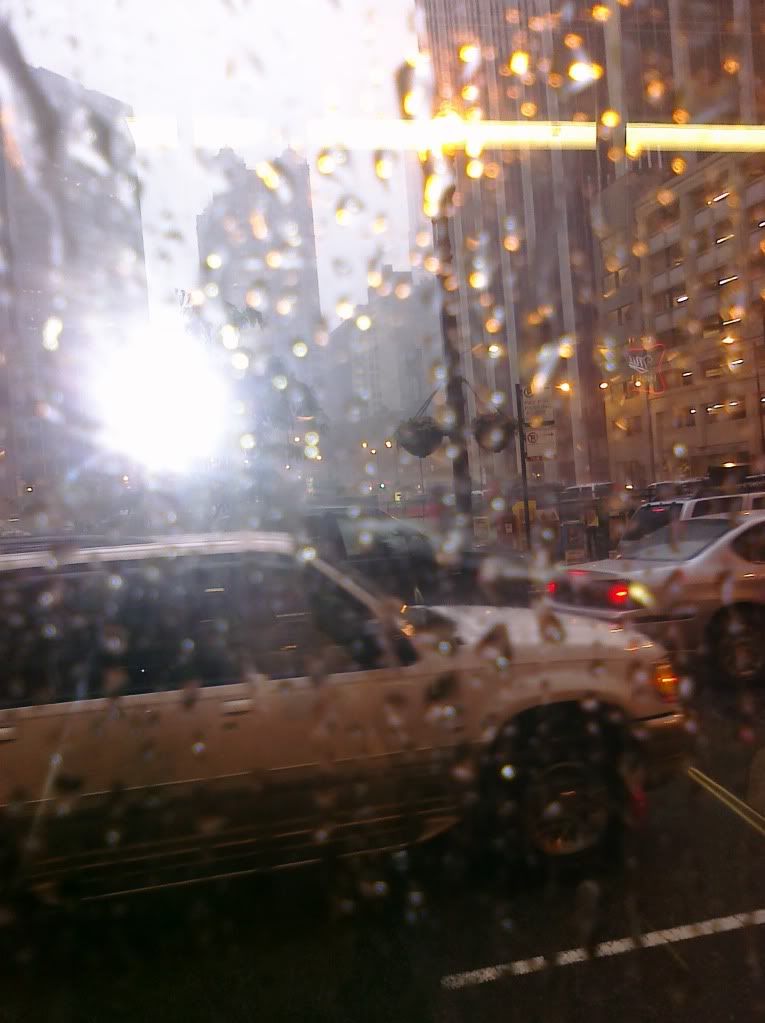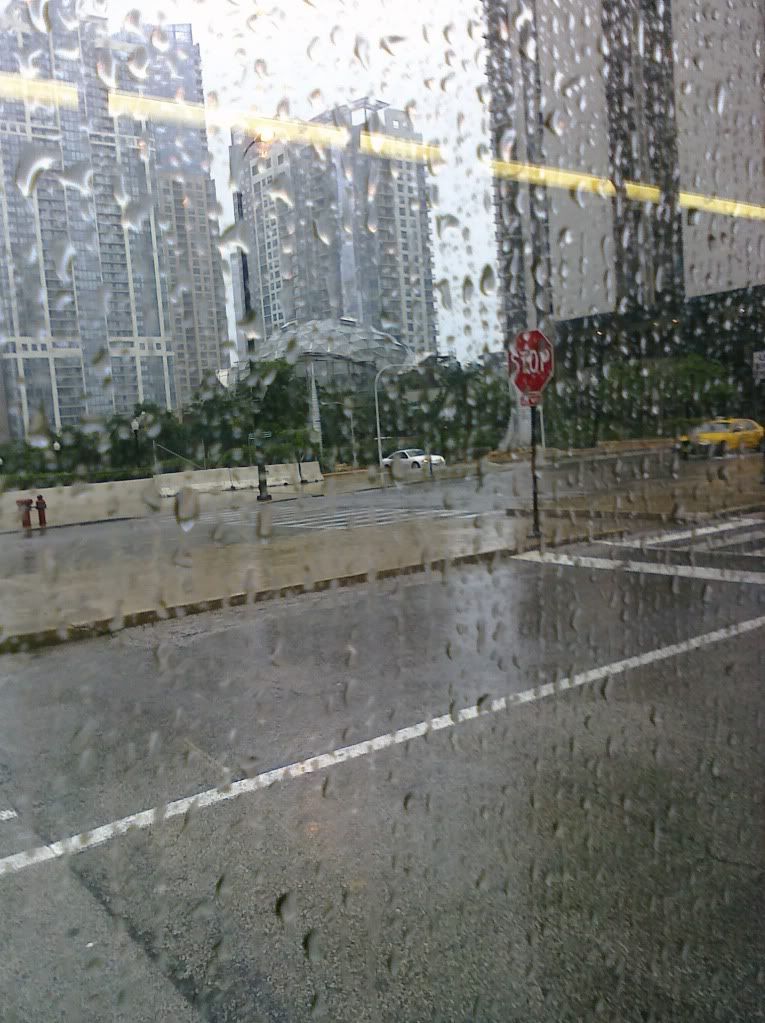 I took these with my Palm Pre's camera and it gave me a chance to play around with the phone's abilities. Like the T-Mobile G1, the Pre's browser loads my blog quite nicely and even allows me to edit posts. But like the T-Mobile G1, the Pre's browser can't upload pictures from Blogger's web interface. Too bad. One thing the Pre can do is allow you to upload photos to a Photobucket account. I didn't have one but was able to create on my Pre. I think that the Pre web browser is so advanced that it often works better with desktop browser pages than with mobile phone web pages. The Photobucket mobile web page for example has a header and footer bar which stretches accross the length of the page and these bars seem to confuse the Pre's browser which doesn't zoom in properly when you double tap inside them. As a result you have to use the slower pinch and squeeze zoom method. On the big boy web page by contrast, it's easy to double tap on areas to zoom in and out quickly and easily.
The biggest challenge was saving my login information so I won't forget it. I use TopSecret in the Classic PalmOS emulator to save passwords and unfortunately, Classic doesn't support cutting and pasting between itself and other webOS apps. So I used the Memo app as an intermediary. I can generate a password using Keygen in Classic and save it in TopSecret. Then I can create a new memo and write that information down, using the center button quickly glance at TopSecret to make sure I am writing it down correctly. This is fairly easy as the Pre's sharp screen makes TopSecret and Memos very readable when they are open as cards. Once inside a Memo, it is easy to copy and paste my log-in information into Photobucket's log-in box. While this would likely become tiresome for long blocks of information but for a six to eight character password, it's fairly easy. Now perhaps this is seriously overkill just for registering for a picture website but hey, why not? It's a bad habit to use the same password for everything and I'd like to ween myself off it. The bottom line is that once this is done, it is easy to use the Pre to upload pictures without hooking it up to a computer.